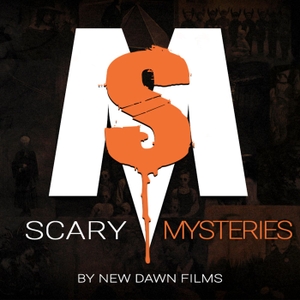 Twisted 2s #79 Missing Mexican Students & Amber Hagerman
11.27.2019 - By Scary Mysteries
Check out our Patreon at
https://www.patreon.com/scarymysteries
Buy awesome original shirts made by Scary Mysteries https://newdawnfilm.com/scary-mysteri...
Subscribe for Weekly Videos here: https://www.youtube.com/channel/UCiE8...
_________________________________________________________
Scary Mysteries Twisted Two's:
43 Missing Mexican Students and Amber Hagerman
Tales of hauntings, murder and scary mysteries. Every week Twisted Two's dives into a pair of uniquely terrifying true stories that are worthy of a more in depth look.

For this week, we focus on a mysterious and controversial kidnapping case and the unsolved murder of a young girl named Amber. Get ready for Scary Mysteries, Twisted Two's.
#1 43 Missing Mexican Students
On September 26, 2014, about 100 students from a rural teaching college in Ayotzinapa clashed with local police in the city of Iguala, Guerero, Mexico. Rocks were thrown, and shots were fired and After the clash, 43 students were taken in by local police. But after that , the story gets very bizarre.
#2 Amber Hagerman
For 9-year old Amber Hagerman from Arlington, Texas, January 13, 1996, was just another afternoon. She was a typical little girl who loved to smile, was in the Girl Scouts and enjoyed riding her bicycle together with her brother, Ricky.