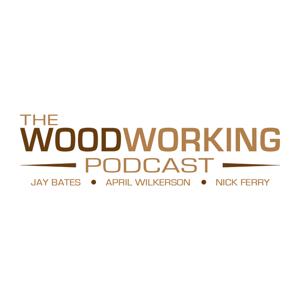 Episode notes:
Breaking News:
Nick – Walnut box - sped up the video via a time lapse - shop time.
April – Utensil holder, unboxed welder, DC for miter saw.
Jay – Upgraded bandsaw, stupid easy.
Referenced Channels/ Videos:
Jason Rausch
Wayne Brown Instagram
Shop Built
Jon Peters
Submitted Questions:
Kevin H. My question: Can each of you discuss your table saw, mitre/chop saw and circular saw blades? Do you swap out for ripping and then for cross cuts?
Tom Meaney...What is your favorite thing you have learnt from another youtuber that has either just really helped you out of a problem, been a light bulb moment or just something you never knew? Woodworking or other.
daddywoofdawg - What is the sizes of screws and bolts that you seem to use the most (keep stocked).I.e You lost all your screws, bolts,So you had to restock,what sizes of screws and bolts would you get when you went to the hardware store? The reason i ask is I always seem to never have enough or have the right sizes,So I wanted to start stocking some different sizes, that will cover most projects.
Magnetic dust shroud for mini lathe mentioned by Jay: http://amzn.to/24V2Kx8
Custom dust shroud material Nick was referring to: https://www.fastcap.com/estore/pc/viewPrd.asp?idproduct=53770&idcategory;=28