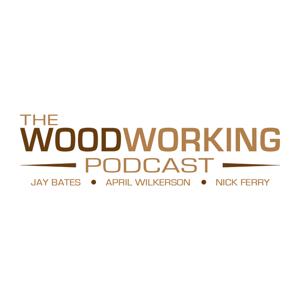 In the second episode of The Woodworking Podcast we're talking about working with other people in our shops.
Episode notes:
Breaking News:
April - Working on behind the scenes stuff this week.
Nick - Nearing the end of the TV Lift Cabinet Saga.
Jay - Recovering from Hurricane Ferry.
Episode Topic: Working with other people in your shop.
Questions From YouTube:
Marty Dufour - I have been struggling to shoot my "first" You Tube video. What was your first video like? Did you do an Intro? Did you write a script? Everyone tells me just be yourself but, It's hard trying to be yourself while on a video. Sort of breaking the ice.
Trevor Vera - will you all do a build off, say like the 2x4 challenge, or what could make with minimum tools. For me being overseas tools are hard to come by, all we have here are a few drills and circular saw.
Community News:
James Green pen turning challenge: http://www.stressfreewoodworks.com/pen-turning-challenge/
Nick Ferry's table saw sled giveaway: https://nickferry.com/2016/02/table-saw-sled-giveaway/