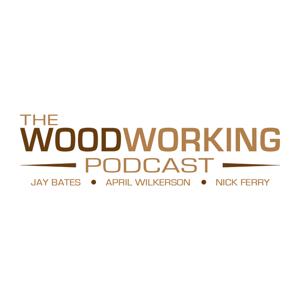 In the third episode of The Woodworking Podcast we're talking about #YouShould.
Episode notes:
Breaking News:
April - Lost her voice at last week's Rockler event in Florida. Finally got her dust collector going.
Nick - shop projects - gotta get shop in gear - tambor door
Jay - Made slight improvement to the workbench leg vise, tool talks, editing last video from the Nick trip, XCarve finally leaves the shop, want to make something with dovetails.
Episode Topic: #youshould
Questions From YouTube:
Jake Curry - Hey guys I love the show. I currently work out of a small garage and am pretty cramped for space. I am going to be in the market for a new table saw and was wondering if I should save space and go with a higher end contractor saw or lose some of my space and go with a middle of the road cabinet saw. Thanks for the input guys.
Todd Fiebranz - Love you all and watch all your videos. I am also getting into doing youtube myself. I wanted to get into this because of youtubers like you all. I am not just into woodworking. I like the MotoVlog aspect also. Though cycle season is short in Wisconsin. Well I had noticed after I started following Nick that he is also in Wisconsin. So In your Second Pod Cast you had mentioned that you(Jay) will sometime be coming up to Nicks shop. Will you guys do a Meet and Greet in Wisconsin?
Community News:
Tim's giveaway from woodworkinmaniak.com: https://www.woodworkingmaniak.com/giveaway/
James Green pen turning challenge: http://www.stressfreewoodworks.com/pen-turning-challenge/
Nick Ferry's table saw sled giveaway: https://nickferry.com/2016/02/table-saw-sled-giveaway/