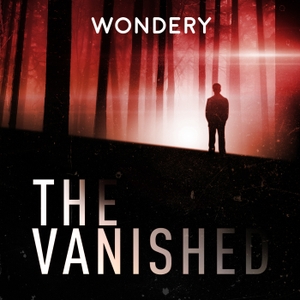 On August 22, 2020, 18-year-old Tyress Gipson left his Jacksonville, Texas home that he shared with his mother, stepfather, and sisters to hang out with some friends and possibly go to a party. But none of Tyress's friends saw him that evening, and he never came back home. Tyress's family reported him missing immediately and began searching for him, but details would soon emerge that were far more horrific than anyone could have believed.
If you have any information about Tyress Gipson's disappearance or what may have happened to him, please call the Jacksonville, TX police department at 903-586-2546.
You can follow Tyress's story on social media at Bring Tyress Home.
This episode was sponsored by:
Headspace- Head to Headspace.com/THEVANISHED for a free month trial.
DoorDash- For a limited time, our listeners can get 25% off and zero delivery fees on their first order when you download the DoorDash app and enter code THEVANISHED.
BetterHelp- Visit BetterHelp.com/VANISHED for 10% off your first month.
Listen ad-free with Wondery+. Join Wondery+ for exclusives, binges, early access, and ad-free listening. Available in the Wondery App. https://wondery.app.link/thevanished
If you have a missing loved one that you would like to have featured on the show, please fill out our case submission form: http://www.thevanishedpodcast.com/case-submission/.
Follow The Vanished on social media at:
Facebook
Instagram
Twitter
Patreon