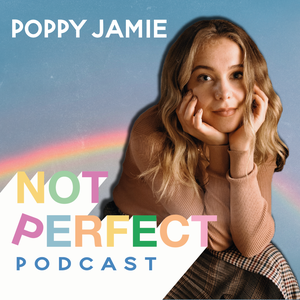 Ever wondered what a Chakra really is? Why they are important? What they affect? Or HOW they affect our energy and HOW we can make sure they are working for us? This episode breaks down everything you need to know about energy and Chakras. Ambi Kavanagh has been a mentor of mine for many years and was one of the first to teach me how to meditate!! In this episode, we talk about her brilliant debut book, Chakras and Self-Care. It's like a bible for self care rituals and packed full of research backed insights that break down how our energetic body operates. I knew so little really about this subject and Ambi delivers the teachings in a succinct and easy to follow manner while offering tonnes of advice to get in FLOW! It is very normal to feel blocked, stagnant and out of alignment and by focusing on the work Ambi puts forth in this book along with all her work outside, she'll help unstick you quickly!
Ambi Kavanagh is a Reiki master, astrologer, sound healer, life coach, and host of the podcast Alchemy with Ambi. With a unique focus on using astrological cycles and the seasons as a form of coaching, she considers herself a modern-day alchemist who serves as a catalyst for positive change in people's lives. Visit her website at: www.alchemywithambi.com
Please find Ambi's book - Chakra's and Self Care here: https://www.amazon.co.uk/Chakras-Self-Care-Activate-Healing-Everyday/dp/0593196686
Please find Ambi on social here: @alchemyambi
A little bit about the NOT PERFECT podcast. Thank you for reading this and thank you for being here. The intention for this podcast is to share conversations on the subjects that can nurture our life from the inside. Just like physical exercise takes work and commitment, I believe our emotional health requires the same attention. Life throws curve balls unexpectedly and these can feel much more manageable when we know more about our mind. I hope these episodes are helpful in sharing tools, tips and insights into our brilliant hardware that can feel faulty but always fixable. I would love to hear from you if you have any feedback or guest suggestions, please find me on instagram @poppyjamie and @happynotperfect.
Want to feel a bit happier? Download my mindfulness app Happy Not Perfect. The app gives you a daily work-out for your mind that helps you to rest, process thoughts and trains positive thinking. Perfect as a morning mind-set routine or when you need to calm down in moments of anxiety or stress. On IOS and Android. www.happynotperfect.com
Music by Myndstream. Please find more information on their music made to relax, sleep, focus and move at www.myndstream.com and on any music streaming platform.
 See acast.com/privacy for privacy and opt-out information.