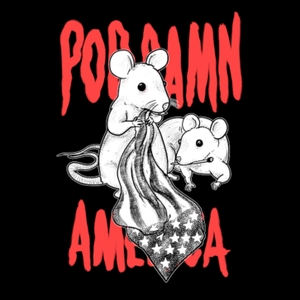 UNLOCKED: Thank You For Your Service IV w/ Pat Dean and Josh McLane
10.04.2019 - By Pod Damn America
UNLOCKED this episode because I want you people to hear the new HEELS album. ENJOY:
I sat down with comedian/podcaster Pat Dean and comedian/drummer Josh McLane to trade stories of diners and dives. No drive ins. it is 2019. There are no drive ins.
Pat Dean hosts I Learned Nothing, a philosophy podcast for idiots and The Lanalax Corporation, a choose your own adventure podcast set in a dystopian future.
@patdean
@ILearnedNothing
@Lanalaxcorp
Josh McLane is a comedian and one half of Memphis punk duo HEELS
@JoshuaMcLane
@HEELSHXC
HEELS new album Good People Even Do Bad Things is out on Altercation Records and folks, it's good as hell.
HEELS plays us out with tracks 1 & 2, entitled Antics & I'll Have A Name Someday