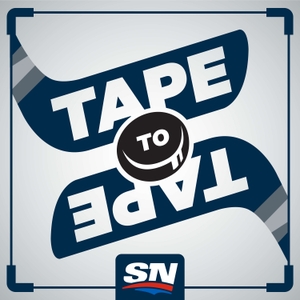 Vancouver Won't Roll Over Against Vegas Bullies
08.26.2020 - By Tape to Tape

Ryan and Rory are joined by Vancouver beat writer Iain MacIntyre to discuss how the Canucks evened their second-round series with the Vegas Golden Knights and examine everything the young club has shown this post-season. MacIntyre also peers into the future to try to figure out what it holds for key UFAs Jacob Markstrom, Chris Tanev and Tyler Toffoli.
The off-season has already begun in Toronto, where GM Kyle Dubas opened up a world of tasty options by trading Kasperi Kapanen to the Pittsburgh Penguins. What could be the next — possibly big — move for the Blue and White with a new first-round pick and some cap space in the fold? And what's next for the Flames and Canadiens? The boys walk through some possibilities in Calgary beyond trading Johnny Gaudreau and the urgency in Montreal given the age of pillars Shea Weber and Carey Price.
Tape to Tape is powered by RAM, back-to-back winner of MotorTrend's truck of the year.
Don't forget to update your picks the Sportsnet Fantasy Hockey Playoff Pool presented by RAM, at Sportsnet.ca/RAM for your chance to win $50,000 in cash prizes and the grand prize — a 2020 RAM 1500 or RAM 2500.
This podcast is produced and sound designed by Michael Mayers, and hosted by Rory Boylen and Ryan Dixon. Tape to Tape is also on YouTube. Watch it here. Our video and social media producer is Mike Tassone.
Audio Credits: YouTube.com/NHL; Youtube.com/Sportsnet; PensTV
The views and opinions expressed in this podcast are those of the hosts and guests and do not necessarily reflect the position of Rogers Media Inc. or any affiliate.