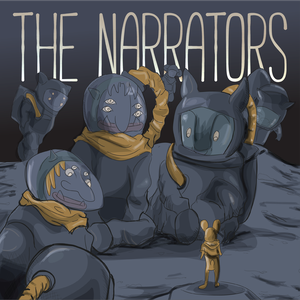 178: Vanessa Gonzalez, "Def Comedy Jam: Special Victims Unit"
03.15.2019 - By The Narrators
Episode 178: Today's story comes from comedian Vanessa Gonzalez. Vanessa told this story live on 25 August 2018 at High Plains Comedy Festival. The theme of the evening was "Bit."
Vanessa was recently featured on HBO Latino's "Entre Nos: A Stand-up Comedy Special", TruTV's "Laff Mobb's Laff Tracks" and Comedy Central's "Stand-Up Presents" 2019. You can follow Vanessa on Twitter @Buhnessa.
A very, very special thanks to TIQ TOK who provided the outro music for this episode.
As always, you can subscribe, rate and review us wherever you get your podcasts. For the latest information about our live shows or special events, please check our Facebook page.