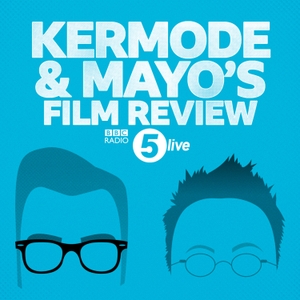 Ben Bailey Smith and Anna Bogutskaya are joined by Vanessa Kirby who talks about her new film Pieces of a Woman.
Plus your essential streaming reviews including the new Jackie Chan film Vanguard, Tessa Thompson and Nnamdi Asomugha in Sylvie's Love and drama documentary Bloody Nose, Empty Pockets, about the last days of a Las Vegas dive bar.
Ben and Anna also talk you through the best and worst films on subscription-free TV next week, recommend a home entertainment purchase in DVD of the Week and count down the top ten films in UK cinemas.
00:25:25 Box Office Top 10
00:39:23 The Basilisks
00:43:04 Vanessa Kirby interview
00:57:46 Pieces of a Woman
01:05:07 Sylvie's Love
01:08:17 Ham on Rye
01:11:50 Lobbydown Correspondents
01:15:43 Vanguard
01:20:12 TV MOVIE OF THE WEEK
01:26:07 Bloody Nose, Empty Pockets
01:35:05 DVD OF THE WEEK
Download our podcast from the BBC Sounds app.

We welcome your contributions: Email: [email protected] Twitter: @wittertainment