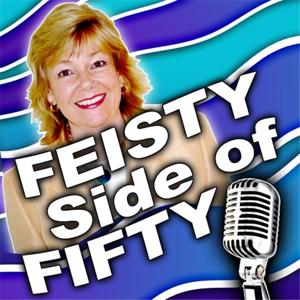 Every boomer out there knows Vicki Lawrence from the cheeky and ever-so-colorful characters she created on the Carol Burnett Show. Vicki debuted on the show in 1967 (the year she graduated from high school), playing Carol's little sister, Chrissie. But as the years rolled by and her acting chops grew, Vicki morphed into a vast array of memorable characters—always adding a big dose of her trademark spirit and sass. One of her most unforgettable roles was that of Carol's (aka Eunice's) mouthy mother. Thankfully, the network liked Mama as much as we did and, some years later, Mama's Family was born.
Vicki joins us to reminisce about some of her career highlights but also to share a personal story about a condition she's had for a number of years. It's called Chronic Spontaneous Urticaria (CSU). Vicki wants to spread the word about the condition and what you can do if you suspect you've got it.
So plan to spend some time with a legendary actress, comedian, and singer as this multi-talented boomer brings her lively spirit to the Feisty Side of Fifty!