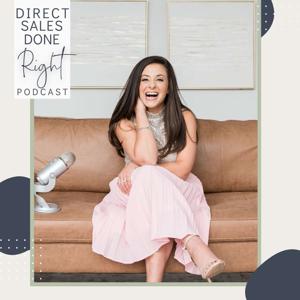 Episode 144: Vision Casting Mistakes That Are Killing Your Goals
12.16.2021 - By Make Chic Happen
2022 IS NOT going to magically make all your problems disappear. You can make a vision board, set new goals, get committed whenever you please.⁠
⁠
BUT...⁠
⁠
A new year isn't going to make all the underlying reasons why you keep falling short on reaching your goals.⁠
⁠
In this episode, you'll learn:⁠
⁠
-If you're struggling with vision casting, that is totally normal. Allow yourself to feel uncomfortable!⁠
⁠
-Your goals should push you, grow you, and challenge you. But they should also be realistic! ⁠
⁠
-If the big vision paralyzes you, then you need to break it down into smaller, more attainable goals. ⁠
⁠
-As you think about your vision, you have to connect it to the work that has to happen. What do you have to do to show up and make that vision a reality? ⁠
Need help vision casting for 2022? We are hosting a FREE virtual workshop, "Chic's Empowering Vision Board Workshop" on December 28th @ 7:00pm EST. Register here: chicinfluencer.com/goal-setting-webinar/