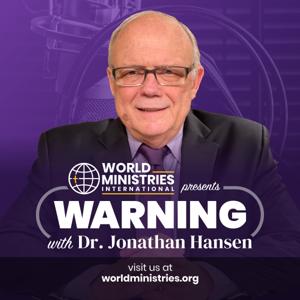 Warning with Dr. Jonathan Hansen
By Jonathan Hansen
What's Warning with Dr. Jonathan Hansen about?
To faithfully speak to the nations of the world, proclaiming the kingdom of God; giving warning to political and church leaders, the church, and society of the signs of the return of Jesus Christ.
We are sounding the alarm for the nations to turn from sin and to draw near to Jesus Christ. Our purpose is to influence and transform the nations whereby enabling peace, blessings and prosperity to come to the people. We are endeavoring to meet emotional, physical, psychological and spiritual needs through the love of Jesus Christ.
For more information, please visit us at worldministries.org