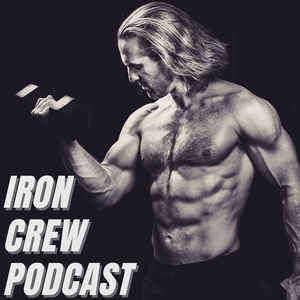 5 Ways to Get Back Into Shape After the Holidays, How to Get Out of a Mental Slump, Best Stretches for Neck Pain, & More
12.23.2020 - By Iron Crew Podcast
Danny discusses the top 5 ways to getting back into shape after taking time off during the holidays. He then shares his tips and tricks on how to get out of a slump, whether in the gym or in your personal life.
He then answers listener questions…
1. What is the best stretch for neck pain?
2. How do you fix "Drop Foot"?
3. How can I get my significant other to exercise more?