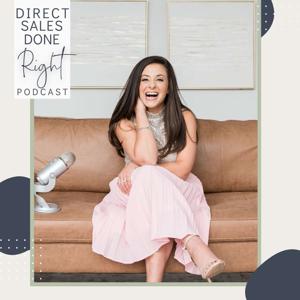 Episode 164: 4 Ways To Position Yourself As The Expert
05.05.2022 - By Make Chic Happen
On this episode of the Make Chic Happen Podcast, Melanie and Katy are talking about the four ways that you can position yourself as an expert in your industry. 
Listen in as they highlight four actionable steps that build your confidence in yourself, as well as your audience's confidence in YOU as a leader.
You'll hear our Chic leaders address positioning yourself as an expert through how you post, your branding messages and even more!  They share about how they have learned to elevate their own brands over their 10 years in network marketing and how you can do the same.
This episode is guaranteed to assist you in communicating your expertise about your products, brand or services. You are definitely going to give this one a listen!
If you're a network marketer who is sweating the upcoming schedule changes that inevitably come with summer, we have a solution for you! Our upcoming "How to Get Your Business Summer-Ready" Masterclass is happening on May 12th! You can choose from three different times to accommodate your busy schedule.
In addition to the class, you will walk away with access to three additional mini-trainings to get your business prepped and polished for summer. You can sign-up for the Masterclass here: https://chicinfluencer.com/summer-ready-business/
Follow the Make Chic Happen Podcast over on Instagram @makechichappenpodcast and follow Chic Influencer @chicinfluencer for more business and mindset tips!