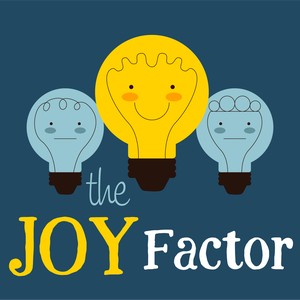 Welcome to the JOY Factor podcast, featuring bi-weekly
conversations to help you reclaim more space in your life for
joy.
The Joy Factor is a podcast for anyone with a desire to create
more joy in their lives.  Julie Hanson, Licensed
Psychotherapist, Certified Life Coach and Registered Yoga Teacher,
 interviews experts in the field of mental health and positive
psychology as well as everyday people who've got their own take on
how to be on the hunt for joy even in the midst of struggle. She's
on a quest to connect her listeners with the tools, tips and
inspiration to claim their right to joy!