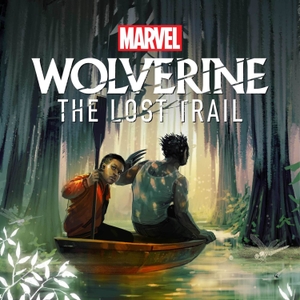 Having finally arrived in Greenhaven, Marcus is shown a new way of life.
MARVEL'S WOLVERINE: THE LOST TRAIL, starring Richard Armitage as Wolverine. Directed by Brendan Baker. Associate Directed by Chloe Prasinos. Produced by Jenny Radelet Mast, Chloe Wilson and Daniel Fink. Written by Benjamin Percy. Featuring performances by Blair Brown (Bonnie Roach), Bill Heck (Gambit), Rodney Henry (Marcus), Bill Irwin (Jason Wyngarde), David Carl (Wood Duck), James Collins, Jr. (Catoire), Rachael Holmes (Maureen), Mugga (Ruby), Elizabeth Page (Katherine Fausset), Don Stephenson (Matthew Guma).
For more information on WOLVERINE: THE LOST TRAIL, visit wolverinepodcast.com.
This episode is sponsored by Fracture (www.fractureme.com/WOLVERINE).
See omnystudio.com/listener for privacy information.