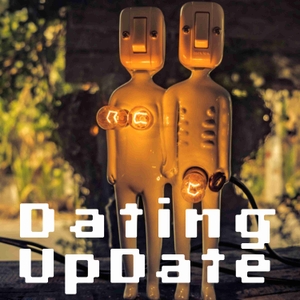 We're Back… Well, I'm Back Announcement (DU Episode 45)
12.05.2018 - By Dating UpDate





















We're Back... Well, I'm Back...
A not-so-quick announcement on what's been going on. I'll answer questions on where we've been and the future of the podcast.
I'll talk about a special offer for our new and old-loyal listeners who have been patiently waiting...
DON'T FORGET TO ACTIVATE YOUR FREE DATING UPDATE ACCOUNT TODAY...
How would you like to learn dating optimization secrets a majority of men will never understand about women and dating?
Secrets that to help you date the women you want?
You can learn these secrets and more by activating your Free Dating Update Account. Subscribe today and unlock the Ultimate Dating Optimization Toolbox.
You'll receive:
- The Greatest Fatal Mistakes Men Make With Women
- A Proven Structure for Building Long-Term Attraction
- Access to live online training
- And our curated weekly Dating Update Newsletter
Best part it's free to activate your account. Get all this, and much more… no credit card required… no catch… free today… free forever!
Just go to the sign-up page and create your account here.
IN THIS EPISODE, YOU'LL LEARN:
* More common dating frustrations that men have and our take on how to solve them
* What is the underlying thread that connects all these guys together
* Our own stories of how had the same frustrations
Right click here and save-as to download this episode to your computer.
LINKS AND RESOURCES MENTIONED IN THIS EPISODE:
* Activate Your Free Dating UpDate Account
These previous podcasts will help too...
* Overcome Your Negativity and Stop Your Negative Thoughts that Are Killing Your Chances with Women (PG Podcast 25)
* How to Turn Around a Bad Night Meeting Women for You and Your Wingmen (PG Podcast 23)
* How to Get into a Good Mood and Mind State to Make It Easier to Talk to Girls (PG Podcast 21)
You Are A Badass, Action-Taker! Thanks For Listening!
You are now a Pompous Gentlemen. Thank you so much for listening and more importantly, good job on taking steps to improve your dating life.
And becoming the attractive man you were destined to be.
Please share this episode if you enjoyed it or want to say thanks. Use the social media buttons at the side or bottom of the page.
Also,