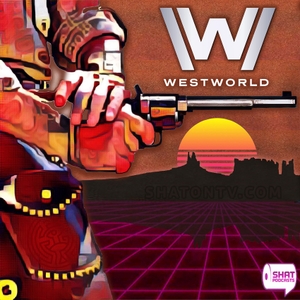 Westworld
By Shat on Entertainment
What's Westworld about?
Roger Roeper & Dick Ebert & Gene Lyons host a weekly podcast covering Westworld the hit science fiction thriller television series created by Jonathan Nolan and Lisa Joy for HBO, based on the 1973 film of the same name, which was written and directed by American novelist Michael Crichton. Nolan serves as executive producer along with Joy, J. J. Abrams and Bryan Burk with Nolan directing the pilot. The series premiered October 2, 2016.
Described as "a dark odyssey about the dawn of artificial consciousness and the future of sin," the series tells the story of a futuristic theme park called Westworld.
Email: [email protected]
Website: www.shatontv.com
Follow Us:
www.shatontv.com/facebook
www.shatontv.com/feedburner
www.shatontv.com/googleplay
www.shatontv.com/googleplus
www.shatontv.com/instagram
www.shatontv.com/itunes
www.shatontv.com/Pocketcasts
www.shatontv.com/podbay
www.shatontv.com/rss
www.shatontv.com/soundcloud
www.shatontv.com/spreaker
www.shatontv.com/stitcher
www.shatontv.com/tunein
www.shatontv.com/tumblr
www.shatontv.com/twitter
www.shatontv.com/youtube
www.shatontv.com/android
Tags: Westworld, Westworld TV Series, Westworld Theories, Westworld Spoilers, Westworld Series, Westworld Review, Westworld Recap, Westworld Questions, Westworld podcast, Westworld 2016, TV Series, TV Podcast, Shat The Movies, Shat On TV, Science fiction, Michael Crichton, HBO Westworld, HBO Series, HBO Podcast, Game of Thrones