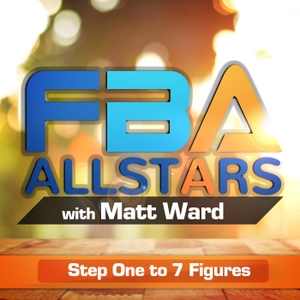 What is the Most Effective and cost effective way to Ship Items into Amazon ALL-160
07.31.2017 - By FBA ALLSTARS
Shipping can be a nightmare and as far as saving money goes with shipping to Amazon LTL is the cheapest, only issue is they take ages to reach Amazon. Tune in to find out..
* What is the cheapest way to get items from China to Amazon?
* What has happened to Amazons LTL service?
* How long can the LTL service take in the US getting things to Amazon?
* What is a good strategy to save money with shipping to Amazon?
Useful Links
Forecast how much inventory you need to order at what time for each product you have, check out Forecastly to further organize your business and keep on top of inventory
Sign up for Payability today and start getting paid daily instead of fortnightly!
Contact Brent – [email protected]
Email Sales Team – [email protected]
Sales Team Number – (646) 494 8675
 
Are you selling in another currency but don't have a local bank account? Check out World First to save money and open up a virtual bank account in that currency so Amazon can't take your money!
Did you Enjoy today's episode? If so check out www.fbaallstars.com/itunes and leave us a review