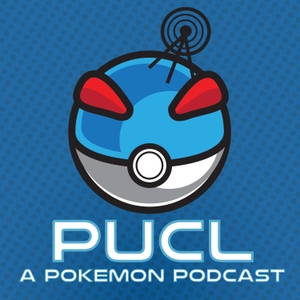 Thatch is joined by the the fluffiest Whimsicott and Clod9 to talk about pokemon they used to think were legendary and the many ways in which Legendary pokemon have been portrayed over the years.
Mailbag: What pokemon did you think was legendary but turned out not to be? [email protected]
Timestamps:
Intro: 0:00:00 News: 0:14:41 Quiz: 0:27:59 Topic: 0:42:24 Poke of the Episode: 1:08:48 Mailbag: 1:21:26
Get some PUCL and Pokemon swag at the PUCL TeePublic Store!
You can always check out PUCL Plus Feed for more content!
Don't forget to like us on Facebook, follow us on Twitter, follow us on Tumblr, subscribe to our Subreddit, and most importantly Review us on iTunes!
Check us out on Discord! https://discord.gg/tqRuCdHtGE
Twitch: twitch.tv/thepuclpodcast 
Support PUCL by donating to our Patreon See acast.com/privacy for privacy and opt-out information.