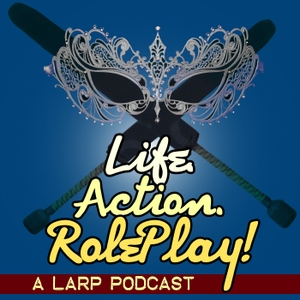 Have you played a character concept in a LARP and realized you don't know where to take your character in the story? Or have you played a long time character, about to start another, but completely clueless where to start?
Hosts, Ryan and Cynthia Marie are joined by guests, CW Fox and PJ Megaw, to discuss different ways to avoid getting stuck with your character and brainstorming new character concepts.
At least it started this way. There's going to be a lot of discussion about Cheesy pizza places and bad accents in this podcast.