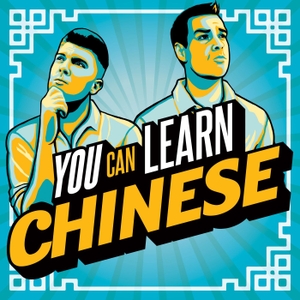 You probably know a bit about Chinese surnames, but in this episode you'll learn how they relate to both Chinese culture and language acquisition plus how they can even help you forge new relationships in Chinese. Guest interview is with Chris Marquis (of the China Corner Office podcast), business professor from Cornell University specializing in China, who has been using Chinese all across China for years as part of his research.
Links from the episode:The Top 100 Chinese Surnames (Sinosplice)Chinese surname (Wikipedia)Mapping China's Surnames 制图 "老百姓"Just Friends? / 我们是朋友吗? (Mandarin Companion graded reader)China Corner Office (SupChina podcast)Chris Marquis 
Thanks for listening to the podcast! Please write John and Jared a review on Apple Podcasts and they'll give you a shout-out! They are also taking questions from listeners. If you have a question, reach them at [email protected] Follow them on Facebook and catch their latest Chinese-learning memes on Instagram.