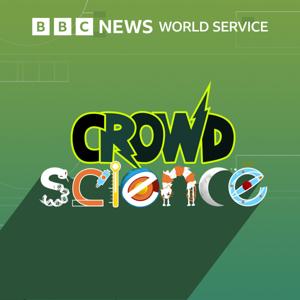 What's the best way to make a decision?
12.10.2021 - By CrowdScience
Life is full of choices, from the mundane (like what to wear today) to the critical (how should we deal with the pandemic?). So how can we make the best decisions? That's what listener David wants to know.
To investigate, Caroline Steel learns how being smarter doesn't necessarily make you a good decision maker. She speaks to researchers about the importance of 'gut feelings' – and how certain people with no intuition whatsoever can struggle to make choices. She also learns why it's easier to give advice to other people than to follow it yourself, and how we can work together to make the best decisions in a group.
Presenter: Caroline Steel
Producer: Anand Jagatia
Contributors:
Wändy Bruin de Bruin - Professor of Public Policy, Psychology and Behavioural Science, University of Southern California, USA
David Robson, science journalist and author
Valerie van Mulukom, Assistant Professor, Coventry University, UK
Liz Steel
Igor Grossmann, Associate Professor of psychology, University of Waterloo, Canada
Anita Williams Woolley associate professor of organisational behaviour and theory, Carnegie Mellon University, USA