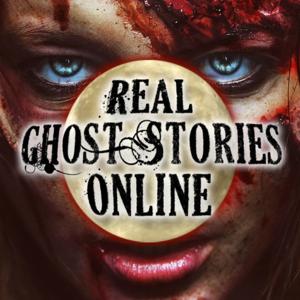 Today on a shocking episode of real ghost stories online that seven out of eight dentists agree, will help prevent tooth decay and cavities. 
When two cousins get together for a sleepover, the visiting cousin discovers that there is something or someone on the property that knows they are new to the area, but also, may or may not want them there!
That story, and much more, today on Real Ghost Stories Online.
If you have a real ghost story or supernatural event to report, please write into our show or call 1-855-853-4802!
To get access to:
The Worlds LARGEST AUDIO ARCHIVE of GHOST STORIES!
New EPP Bonus Episodes Every Week and ALL of our past EPP Bonus Episodes
Advance Episodes of the show (ALL AD FREE)
Then sign up to be a supporter, we call them "EPP's" (Extra Podcast People)!
Become an EPP here: http://www.ghostpodcast.com/?page_id=118 or at or at http://www.patreon.com/realghoststories
Watch more at: http://www.realghoststoriesonline.com/
Follow Tony:
Instagram: HTTP://www.instagram.com/tonybrueski
TikToc: https://www.tiktok.com/@tonybrueski
Facebook: https://www.facebook.com/tony.brueski