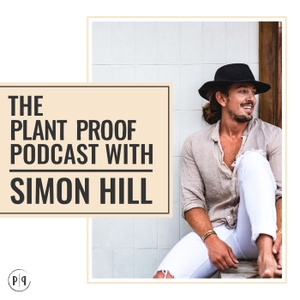 In Episode 101 I was super fortunate to have the opportunity to sit down with well known National Geographic writer and author, David Quammen, to talk about zoonotic diseases and mitigating the risk of future pandemics. A fascinating area of science that gives birth to yet another reason to be mindful of our lifestyles. Given that predictions suggest there are over 1.5 million animal viruses yet to be discovered understanding what increases the likelihood that a virus passes from an animal to a human is incredibly important for human health.
Within this episode we specifically cover:
•What zoonotic diseases are
•The origin of zoonotic diseases
•What a 'spillover' means
•What reservoir hosts are
•HIV, Ebola and other Zoonotic Diseases
•Transmissibility and fatality rate
•The likely origin of COVID-19
•How human activity affects the risk of these emerging novel diseases
•much more
Following this episode I get the feeling many of you will be inspired to read David's book 'Spillover' which you can find along with all of his other books on his website.
If you enjoyed the episode, or have follow up questions, be sure to let David know on twitter.
If you haven't already, please leave a review on the Apple Podcast App:
If you are enjoying the show and can take a minute or so to leave a review on the Apple podcast app it would be much appreciated.
Simon Hill, Nutritionist, Sports Physiotherapist
Creator of Plantproof.com and host of the Plant Proof Podcast
Author of The Proof is in the Plants
Connect with me on Instagram and Twitter
Download my two week meal plan