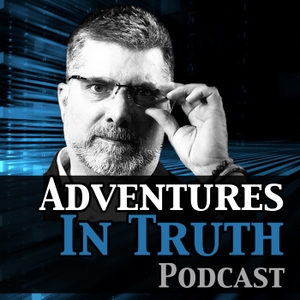 In this episode Dr Jeff and Jim discuss the reality of our new paradigm. Where do you see yourself in a month? A year? Two years? Within the construct of the pandemic we are experiencing there is enormous change on levels most of us have never experienced before. These changes create an existential crisis because the changes we are confronting, and about to confront, catapult us to the threshold of completely new ways of engaging, creating, living, thriving and dieing.
We are confronted with multiple realities existing at the time! What to do I choose? Which was do I go? We suggest whatever way you align with. But even more importantly we encourage you to see the opportunity of our time... to allow yourself to completely surrender to YOUR transformation. It is time to evaluate all aspects of your life as it is and has been. It is time to assess how much of your life has been built on Love. Do all areas of your life uplift you? Do they raise your energy? Do they fill you with Joy? Wonder? Power? Upliftment? Satisfaction? If not are you ready to create your life now so it does? We will also walk through how to build your meditation and daily practice in order to create a solid foundation for your new creation.
You have an extraordinary opportunity before you. Nothing less than pure creation and transformation. Ready to dive in?
We deeply appreciate your support! Please subscribe to our YouTube page and like us on Facebook using the links provided. We would love to hear from you. Please comment with your thoughts, questions and ideas, and any topic you'd like us to explore.
LISTEN:
iTunes, Podcast Addict, Stitcher, Deezer, Spotify- Adventures in Truth Podcast
Website: https://adventuresintruthpodcast.com/
YouTube- https://www.youtube.com/channel/UCzX3...
Facebook- @Aitpodcast
WATCH:
FB Live, YouTube, Roku, AppleTV, Fire, Amazon, Periscope, Andriod
e360tv- www.e360tv.com (LIVECAST Wed @ 8a pst and Fri @ 4p pst)
BBS Radio- https://bbsradio.com/adventuresintruthpodcast (Sat 10a pst)