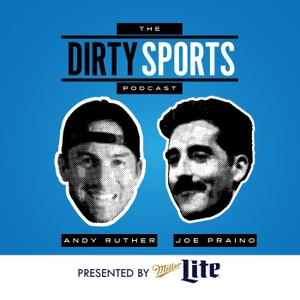 EPISODE 544: White Castle is the Raiders of Burgers Joints
08.05.2019 - By Dirty Sports
Joe and Andy open the show discussing Tom Brady's contract extension. Next Joe rants about Jeff McNeil's catch and how the nets are now effecting in game plays. Then they talk Carmelo Anthony's plea to continue his NBA career. They finish the show with a lengthy DirtBall Calls segment.
www.patreon.com/dirtysports
www.takecheers.com/dirty
www.chillboys.com - Promo Code "Dirty20"
Seat Geek - Promo Code "Dirty"
Subscribe on YouTube - www.youtube.com/DirtySports
Follow us on Instagram: www.instagram.com/thedirtysports/
Follow us on Twitter - twitter.com/thedirtysports
Follow Andy Ruther on IG - www.instagram.com/AndyRuther/
Follow Joe Praino on IG - www.instagram.com/JoePraino/