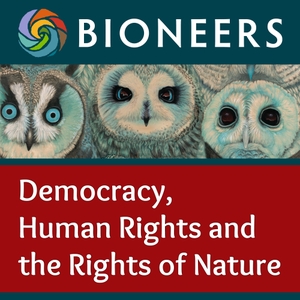 Attorney Mari Margil chronicles the game-changing work to recognize the Rights of Nature in law. Whereas now nature is considered property subject to private property law, the Rights of Nature legal framework enshrines the right of nature "to exist, persist and thrive." Margil invokes the Dr. Seuss classic, The Lorax, who asks, "Who will speak for the trees?"
This talk was presented at the 2009 Bioneers Annual Conference.
Since 1990, Bioneers has acted as a fertile hub of social and scientific innovators with practical and visionary solutions for the world's most pressing environmental and social challenges.
To experience talks like this, please join us at the Bioneers National Conference each October, and regional Bioneers Resilient Community Network gatherings held nationwide throughout the year.
For more information on Bioneers, please visit http://www.bioneers.org and stay in touch via Facebook (https://www.facebook.com/Bioneers.org) and Twitter (https://twitter.com/bioneers).