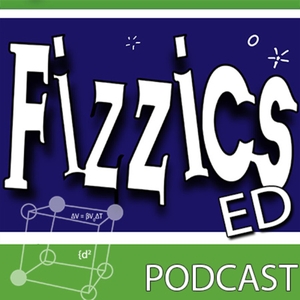 Dr Linda McIver started out as an Academic with a PhD in Computer Science Education. When it became apparent that High School teaching was a lot more fun, Linda began a highly successful career at John Monash Science School, where she built innovative courses in Computational and Data Science for year 10 and year 11 students. Nominated one of the inaugural Superstars of STEM in 2017, Linda is passionate about creating authentic project experiences to motivate all students to become technologically and data literate.
Hosted by Ben Newsome from Fizzics Education.
About the Australian Data Science Education Institute
ADSEI's mission is to empower teachers and students to understand, use, and communicate data in every context – as part of science, maths, and technology, but also geography, history, politics, and even English. Data runs our lives, and it is a powerful means of understanding our world. What's the gender balance like in the novels studied at year 12, or in reporting of science? How does Google figure out what news to show you? How does Facebook work out who you might want to connect with? What's the traffic like on the way to the airport? These are all data stories. How do we find the answers? How do we communicate them effectively? How do we evaluate the data stories other people tell us to be sure that it's both accurate and valid? We need to embed these skills in the way we teach our kids. ADSEI empowers teachers to do that by supplying resources, training, and real datasets, and by connecting them with other teachers, academics, and data science professionals to give kids authentic opportunities to engage with data science.
More information
https://adsei.org/About the FizzicsEd Podcast
With interviews with leading science educators and STEM thought leaders, this science education podcast is about highlighting different ways of teaching kids within and beyond the classroom. It's not just about educational practice & pedagogy, it's about inspiring new ideas & challenging conventions of how students can learn about their world!
https://www.fizzicseducation.com.au/Know an educator who'd love this STEM podcast episode? 
Share it!
The FizzicsEd podcast is a member of the Australian Educators Online Network (AEON )
http://www.aeon.net.au/
See omnystudio.com/listener for privacy information.