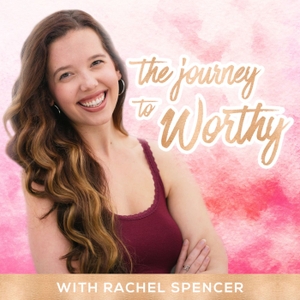 Award-winning speaker, educator, and coach, Dana Suchow, joins me for a chat about her experience with an eating disorder and how that led to her becoming a coach for parents/caregivers who want to raise their children to feel body confident. In our conversation, she gives examples of some amazing tools to use when you/a child is feeling negatively about their body. You don't want to miss this educational, loving, inspiring, and REAL episode.
Since overcoming Bulimia, Binge Eating Disorder and exercise compulsion that resulted in permanent injuries, Dana Suchow has become an expert in the field of body image and eating disorder prevention. Offering a nonclinical and holistic approach, Dana will teach you how to put your child on a path towards body love, empowerment and self-acceptance. Dana is an international speaker, and for years she has worked with audiences of 10 to auditoriums of over 1,000. She is a frequent Summit Panelist and Keynote Speaker, and has given 15 minute talks to 3 hour workshops. Dana works with all school levels, from Elementary School to College, appearing in person or by video.
In 2012 Dana founded DoTheHotpants.com as a fashion blog, but once she realized fashion's unattainable beauty standards were fueling her eating disorder, Dana made the difficult decision to leave the industry and focus on eating disorder prevention and activism. In 2014 Dana founded #MyBodyStory, an ongoing storytelling series created to uplift girl's and women's voices that so often go unheard. In 2016 Dana co-founded The Ripple, a nonprofit nationwide activist collective focused on helping women make waves in their communities. In 2018, Dana was awarded the Girl Up #GirlHero Award by This Is Us star and activist Chrissy Metz. Dana lives in New York City and holds a Masters Degree in Creative Writing from San Francisco State University. You can find her on Good Morning America, The Oprah Winfrey Network, Vogue, Huffington Post, Yahoo, ELLE, Seventeen Magazine and more!
Instagram: @danasuchow
Website: www.danasuchow.com
If you enjoy this episode, please share and tag @mycoachrachel on Instagram.