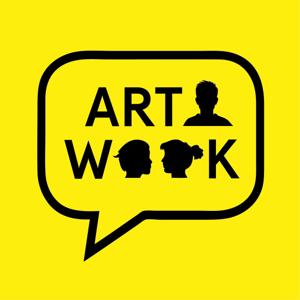 Episode 78 - Wilamina Russo, Artist mentor, Author, Radio and Podcast Host
09.14.2021 - By Art Wank
Wilamina Russo is this week's brilliant podcast guest. Her artist mentoring service is a great idea for emerging and established artists to further and structure their careers. You can get in touch with Willy through her instagram or website.  
She also hosts a breakfast radio show on 2SER in Sydney, has authored a book and hosts a podcast, Interview with an Artist. She is amazing. 
We spoke over zoom recently so have included warts and all interview, internet dropouts and all, to all adds to the vibe?!! We talked to Willy about her background in HR, the move into the arts, how she goes about mentoring artists and whats she's learnt from doing so. We had such a fun chat, thanks for talking to us Willy. 
Book your session in today!