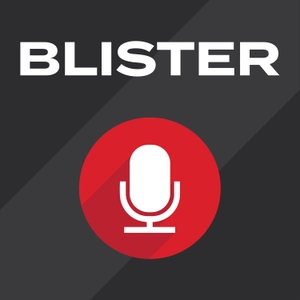 Will Gadd on The Last Ascent + Doing all the Sports
09.21.2020 - By BLISTER Podcast
Will Gadd has established a number of the hardest mixed ice climbing lines in the world; set the world distance record for paragliding (twice); kayaked down dozens of first ascents across North America; and won the Canadian National Sport-Climbing Championships four times. And yet, the most extraordinary thing about Will might just be his passion level for doing just about anything outdoors, coupled with his commitment to making sure that the next generation - and the generations after them - have the same opportunities.
So we talk to Will about ice climbing, skiing, paragliding, rock climbing, kayaking, mountain biking — and how they relate to one another. And we also talk about his new film, The Last Ascent, which documents Will's return to Mount Kilimanjaro in February 2020 to climb the Messner route and the Tanzanian ice (at 19,000' altitude) while they still can.
TOPICS & TIMES:
How would you describe this film? (4:55)What makes African ice unique? (8:51)Will on the influence of Messner (10:51)Comparing all the sports (17:06)More on The Last Ascent (25:28)Favorite sport at the moment? (32:41)Closing thoughts (39:21)
See acast.com/privacy for privacy and opt-out information.