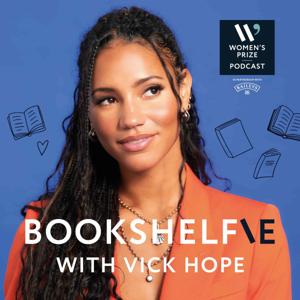 Fiction + Forgotten Talents. Join Zing Tsjeng for this week's Baileys Book Bar, a one-off live version of Women's Prize for Fiction's hugely popular new online feature Women Writers Revisited. The panel of exceptional women will discuss the overlooked or 'forgotten' female writers who have inspired them. Bestselling author and our Founder Director Kate Mosse is joined by 2019 Women's Prize for Fiction judge, journalist and theatre critic Arifa Akbar, previous winner of the Women's Prize Linda Grant, and the beloved novelist Joanna Trollope.
Books covered:
The Pumpkin Eater by Penelope Mortimer
Whatever Happened to Interracial Love by Kathleen Collins
The Towers of Trebizond by Rose Macaulay
For more details head over to www.womensprizeforfiction.co.uk or check out #WomensPrize and @WomensPrize on Twitter and Instagram.
Hosted on Acast. See acast.com/privacy for more information.