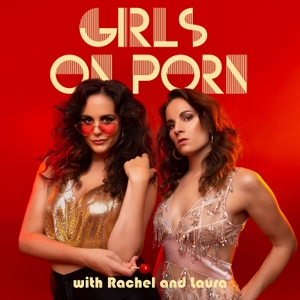 Oil up, we're wrastlin'! Guy on guy enthusiast Rachel is especially excited for this search term! The girls get down and dirty to talk about wrestling's long history of homoeroticism, "jobbing", and how they each might be grappling for dominance in their own sex lives sometime soon. Mortal Combat Voice: "FINISH HIM!"
Cameron "The Kin-Killer-Cade" VS Tripp "Takedown" Townsend: https://www.kink.com/shoot/34646
Sweaty Glistening Abs of Steel. Tricky Nikki wants to make Wenona Cum: https://www.kink.com/shoot/34176
Be sure to rate Girls on Porn 5-stars on Apple Podcast! Leave your favorite search term OR your porn star name in the review for a chance to have it read on-air.
Follow Us on Social Media:
Show: @girlsonprn
Laura: @ramadei
Rachel: @_rrratchet
Show Credits:
Producer: Amanda C
Theme by Eli Janney
Podcast Art by Erin Dreis
Mixed and Edited by Faris Monshi
Advertise on Girls On Porn via Gumball.fm
See omnystudio.com/listener for privacy information.