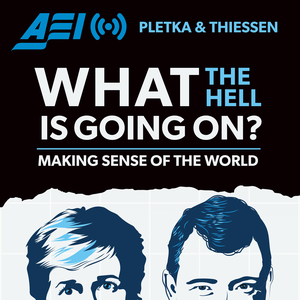 In January 2019, the Trump administration recognized Juan Guaidó as the legitimate president of Venezuela. Yet nearly eight months later, with more than 50 countries backing Guaidó, Nicolás Maduro remains in power. So, what's going on in Venezuela? Is the United States pursuing the right policy? And is a peaceful transition of power still possible?
US Special Representative for Venezuela Elliott Abrams joined Dany and Marc to explain the Trump administration's strategy in Venezuela. The three also discuss how the country got to where it is today, the Chinese, Iranian, and Russian roles in the conflict, and the likelihood for success in the Norwegian-led negotiations.
Abrams is the Special Representative for Venezuela at the Department of State. He was senior fellow for Middle Eastern studies at the Council on Foreign Relations, and served as deputy national security advisor in the George W. Bush administration and assistant secretary of state in the Reagan administration. He is the author of five books and teaches at Georgetown University's Walsh School of Foreign Service.