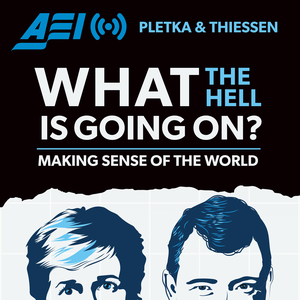 Is democracy in decline? Despite historic protests in Hong Kong, Lebanon, Chile, and more, Freedom House found that 2019 was the 14th consecutive year of decline in global freedom. What explains this trend? And what hope does democracy have moving forward?
The President of Freedom House Michael Abramowitz joined Dany and Marc to explain why Freedom House assesses that democracy is under assault. They also debate whether US democracy is in decline, President Trump's role, and what to expect from 2020.
Michael Abramowitz is president of Freedom House. Before joining Freedom House in February 2017, he was director of the US Holocaust Memorial Museum's Levine Institute for Holocaust Education. He was previously National Editor and then White House correspondent for the Washington Post.
Download the transcript here.