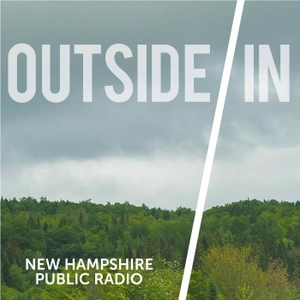 This special BONUS episode of Outside/In was sponsored and selected by our lovely donors. Thank you for your support!
Gutters can refer to the curbside drainage channels that lead into storm drains, to the metal or plastic troughs that line some rooftops, or really to any low area designed to move water from one place to another.
They are, by design, fairly ordinary examples of human engineering. But look closer, and you'll find extraordinary objects and ecosystems hidden within.
Starting at the curb and working our way up, we spend this episode learning about which creatures take advantage of our waste-water systems; find evidence of extraterrestrial travel on our rooftops; and look at how gutters function…or don't… for the very species that designed them.
Featuring Ken Belt, Carlos Goller, Menno Schilthuizen, Doug Hartman, Matthew Genge, Fushcia Hoover, and Joyce Hwang.
Sign up for the Outside/In newsletter for our biweekly reading lists and episode extras.
Support Outside/In by making a donation!
Read more about the Parisian Gutter study. 
Check out Jon Larsen's Facebook Group for urban micrometeorite hobbyists, Project Stardust.
See a United States map of cities with Combined Sewer Systems.