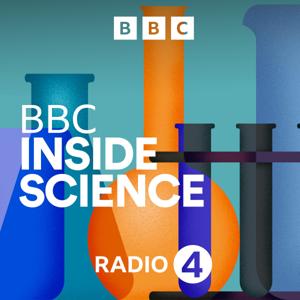 Yet More Space Junk; COP-up or COP-out; The End of Bias.
11.18.2021 - By BBC Inside Science
Earlier in the week the current ISS crew had to prepare to evacuate after Russia tested an anti-satellite weapon, spreading thousands of high velocity shards of ex-satellite into a reasonably low-earth orbit and potentially endangering many other earth observation and communication satellites of all nations. How can we clear this and all the other debris? BBC Space Correspondent Jonathan Amos tells Gaia Vince about the Russian test and of efforts to de-orbit some other deceased orbital vehicles.
Simon Evans, deputy editor of the website Carbon Brief, was one of many attending the COP26 summit which ended at the weekend. How do all the declarations, promises and the "Glasgow Pact" itself add up in the great carbon ledger we all need to worry about?
And the last of BBC Inside Science's Royal Society book prize nominees, Jessica Nordell talks to Gaia about writing her book "The End of Bias: A Beginning: The Science and Practice of Overcoming Unconscious Bias". Her investigation into the science of all of our preconceptions and unacknowledged prejudices surprized even herself.
Presented by Gaia Vince
Produced by Alex Mansfield
Studio production by Anna Buckley and Bob Nettles
Made in Association with The Open University