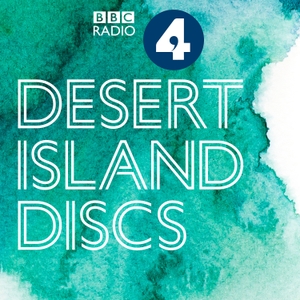 Yo-Yo Ma is a cellist and one of the world's most high-profile classical musicians. He has performed for eight US Presidents, appeared in concert halls across the globe and reached new audiences through film soundtracks and TV shows including The Simpsons and Sesame Street.
Yo-Yo Ma was born in Paris in 1955. His Chinese-born parents were both musicians and his father was his first cello teacher. The family moved to the USA when Yo-Yo was seven, and a noted child prodigy, playing for John F Kennedy and Leonard Bernstein. He went on to study at the Juilliard School in New York and at Harvard University.
He has recorded more than 100 albums, and his many Grammy awards reveal the range of his musical interests. Along with prize-winning concerto and chamber music discs, and an acclaimed recording of Bach's Suites from unaccompanied cello, he's won awards for folk and tango albums. He is also the driving force behind the Silk Road Ensemble, creating music inspired by the cultures found along the historic trade route linking China and the West.
His high-profile appearances in America include the first performance on the site of the World Trade Centre, a year after the 9/11 attacks, and contributions to the inaugurations of Presidents Obama and Biden. A more recent informal solo performance took place at his local Covid vaccination centre in Massachusetts.
Yo-Yo Ma has been married to Jill Hornor for more than 40 years, and they have two children.
DISC ONE: Hallelujah by Leonard Cohen
DISC TWO: Erbame Dich composed by J.S Bach, conducted by Ton Koopman, performed by Kai Wessel (alto vocals), accompanied by Amsterdam Baroque Orchestra
DISC THREE: Brahms: Piano Concerto No. 1 in D Minor, Op. 15: Maestoso, composed by Johannes Brahms, conducted by George Szell, performed by The Cleveland Orchestra
DISC FOUR: Elgar: 1st movement Cello Concerto in E Minor, Op 85, composed by Edward Elgar, conducted by Jacqueline du Pré (cello) and London Symphony Orchestra
DISC FIVE: Tin Tin Deo (Live) by The Oscar Peterson Trio
DISC SIX: M4 Lieder, Op.27: Morgen! Composed by Richard Strauss, performed by Janet Baker (mezzo-soprano) and Gerald Moore (piano)
DISC SEVEN: Podmoskovnye Vechera - Moscow Nights, composed by Vasily Solovyov-Sedoi, conducted by Constantine Orbelian and performed by Dimitri Hvorostovsky (baritone) and Moscow Chamber Orchestra
DISC EIGHT: Schubert- Piano Trio #2 In E Flat, Op. 100, D 929 - 4. Allegro Moderato, composed by Franz Schubert, performed by Alexander Schneider (violin) and Mieczysław Horszowski (piano)

BOOK CHOICE: Encyclopedia Britannica
LUXURY ITEM: A Swiss Army knife
CASTAWAY'S FAVOURITE: Schubert- Piano Trio #2 In E Flat, Op. 100, D 929 - 4. Allegro Moderato, composed by Franz Schubert, performed by Alexander Schneider (violin) and Mieczysław Horszowski (piano)
Presenter Lauren Laverne
Producer Sarah Taylor