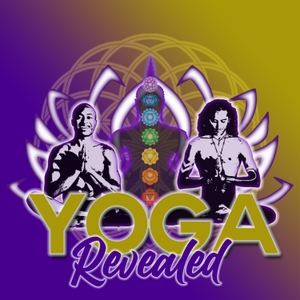 Namaste Yoga Revealed Community!  This is Alec Vishal Rouben returning to the yoga Revealed podcast with a Gemstone of a conversation to illuminate your day with YOGA. As many of you know, a few years ago this podcast introduced me to Eddie Modestini & in turn, his partner, Kristin Bosteels. Both of these senior yoga teachers have directed my walk in yoga with great integrity towards the path of student - while learning how to be a teacher of Yoga. I am honored to present to you a deep conversation that is truly needed in our time as YOGA becomes more and more popular. My friends, enjoy this episode of Yoga On The Inside. 
If you want to catch Eddie and Kristin, visit their website at eddiemodestini.com for their up to date workshops & retreats. If you are wanting to dive into a month long immersion, August 2020, in the maya yoga studio on Maui, I will be attending another Yoga On the Inside immersion.
If you are curious about more information feel free to email me, [email protected] and I will put you in touch with Kristin! Over the last few years, I have met a few Yoga Revealed listeners through some of the teachers we highlight & this has been a great honor to share this transmission in person. I hope to see you there! there are only a few spaces left for the dedicated yogi!
We at Yoga Revealed are here to share with you All the HEALTH upgrades that help us operate more presence & vitality as YOGIS. Back in 2017, Eddie & Kristin shared Purium Heath products with us, who makes the highest quality organic, non GMO superfoods & CBD products- SOON -and soon Reef Safe Sunscreen! . Everything is grown with love & intention, harvested at peak ripeness, dehydrated raw and living at 60 degrees ferenheit, and tested down to the molecular level. Instead of buying your superfoods and CBDs from the store, get them from ishoppurium.com and use our code Aleclovelifeyoga. You will get $50 or 25% off your order of $75 or more and you'll be supporting yoga revealed and the work we do at the same time.
Your brother is sending love from Colorado, thank you for listening.
Namaste See acast.com/privacy for privacy and opt-out information.