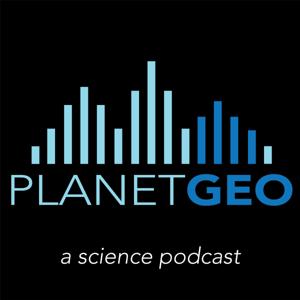 Learn all the basics of geology in our new conversational textbook - campGEO!
Available here: geo.campcourses.com
Today, we talk about the geology of Yosemite National Park.  Specifically, we dive into 4 different aspects:
1- What's the story behind all this granite?
2- Why do these mountains look the way they do?  Glaciers
3- What are all the cracks in the granite about?
4- Rockfall!
The formation of granite is taught in a very traditional way.  Magma intrudes deep inside the Earth and then cools slowly as the minerals grow larger.  Jesse says that's a very debatable and a hotly researched area now.  Jesse schools us on how magma is believed to cool and how we know.
Then we get into the glacial part of Yosemite.  There are so many glacial features that are perhaps more obvious here than anywhere.  We talk about U-shaped valleys, hanging valleys, horns, and aretes. 
Exfoliation is so prevalent here that it is impossible to miss.  We get into how exfoliation happens including an example that was caught on Camera - Twain Harte Rock.
Lastly, we end with a brief discussion on the prevalence of Rockfall in YNP.  There are many rockfalls - some very large that occur with a stunning frequency.
Please leave us a review and rating!  Follow us on all the social medias we are @planetgeocast
——————————————————
Website: https://planetgeocast.com
Instagram: @planetgeocast
Twitter: @planetgeocast
Facebook: @planetgeocast
Email: [email protected] Like, Subscribe, and leave us a Rating!
——————————————————
Instagram: @planetgeocast
Twitter: @planetgeocast
Facebook: @planetgeocast
Support us: https://planetgeocast.com/support-us
Email: [email protected]
Website: https://planetgeocast.com/