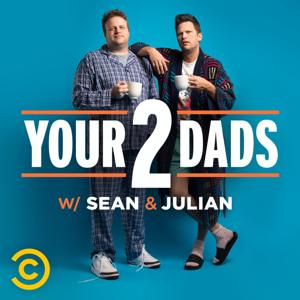 Sean's little brother is 28 years old and lives at home. On a visit to LA, Sean and Julian decide to be the dad that Kevin has never had and offer him a plan for the rest of his life. 
If you're ready to take action and prevent hair loss, go to Keeps dot com slash 2dads to receive your first month of treatment for free.
Head to Ancestry.com/2DADS to get your AncestryDNA kit on sale today!

Learn more about your ad choices. Visit megaphone.fm/adchoices