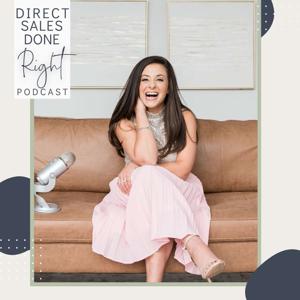 Episode 162: Your MOST Asked Questions About Network Marketing
04.21.2022 - By Make Chic Happen
On this episode of the Make Chic Happen Podcast, Melanie and Katy are giving raw and unfiltered answers to some of your most personal questions about direct sales.
You'll hear our Chic leaders answer real life questions from our followers about everything from what they wish they had known when they first started in direct sales to what do you do when your family truly doesn't support what you do.
Tune in to hear the top 8 questions about network marketing that we received from our listeners and what Melanie and Katy have to say to set your business and mindset on the path to success. You are NOT going to want to miss this episode!"
Want to hear Melanie and Katy answer more of your network marketing questions? You can submit yours at [email protected] with the subject "Podcast Questions" for the chance to be featured in Part 2 of this segment!
And to learn more about the Chic Branding Experience go to https://chicinfluencer.com/chic-branding-experience/