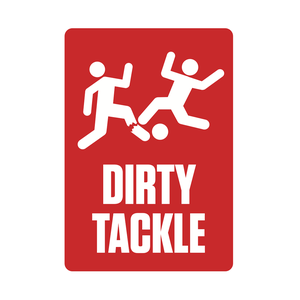 "Zlatan and Mino Rule the World"
07.15.2017 - By Dirty Tackle
This week, we take aim at Roman Abramovich's choice of gifts, the Dutch butterflies who shut down friendly football, and the bores at the 2. Bundesliga. We also catch you up on the Summer of Mino, Milan's awakening, Kyle Walker's massive transfer, and the shocking host for the 2026 World Cup. To hear an extended version of the show with a bonus "Extra Time" segment, contribute at patreon.com/dirtytackle! This week on DT Extra Time, we discuss Florent Malouda and the Gold Cup, a Stormzy/Lukaku mixup, and Theo's review of some new kits around world football. Contact us at: DirtyTackle@gmail.com, and find us on Twitter at: @DirtyTackle, @BrooksDT, @RyanJayBailey, @TheoMessiDT, on Instagram: @DirtyTackle & Facebook.com/DirtyTackle.
DT News theme by Piizmit, JAY-Z re-creation by Keen Apollo.