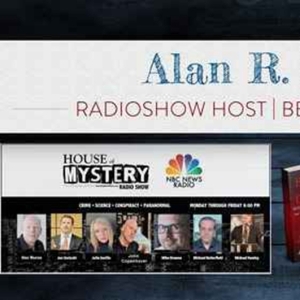 The FBI experts were so confident that the solution was valid that the bureau would essentially close the file on the 340 cipher. "FBI is amending their original report to include our solution as the actual solution," David reported, "Then they'll submit it back to the San Francisco Police Department (the original requestor of assistance with the cipher in 1969)."
The solution revealed a message which seemed consistent with the Zodiac's persona and character as displayed in his previous communications, including the deciphered text of the 408 symbol cipher. In that message, the killer wrote that he was killing people in order to collect slaves to serve him during his afterlife in "paradice." The Zodiac also included the same misspelling in text using the words "paradice" and "slaves" to form a cross. In the solution to the 340, the writer returned to this theme and declared that he was not afraid of death.
I HOPE YOU ARE HAVING LOTS OF FUN IN TRYING TO CATCH ME THAT WASN'T ME ON THE TV SHOW WHICH BRINGS UP A POINT ABOUT ME I AM NOT AFRAID OF THE GAS CHAMBER BECAUSE IT WILL SEND ME TO PARADICE ALL THE SOONER BECAUSE I NOW HAVE ENOUGH SLAVES TO WORK FOR ME WHERE EVERYONE ELSE HAS NOTHING WHEN THEY REACH PARADICE SO THEY ARE AFRAID OF DEATH I AM NOT AFRAID BECAUSE I KNOW THAT MY NEW LIFE WILL BE AN EASY ONE IN PARADICE DEATH
Support this show http://supporter.acast.com/houseofmysteryradio. See acast.com/privacy for privacy and opt-out information.