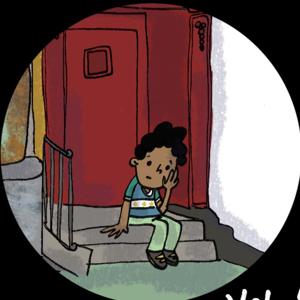 A Bastard's Indie Book Reviews & Interviews
By Damien Black
What's A Bastard's Indie Book Reviews & Interviews about?
A Bastard's Indie Book Interviews hosted by Damien Black ( Author of Life of a Bastard Book Series). This podcast series covers up and coming indie writers, established indie writers, indie gems waiting for you to discover and read.
Head over to A Bastard's Indie Book Reviews and check out my current and past reviews.
http://www.lifeofabastard.com/bastards-review/
Podcast Questions and Indie Writers Booking info [email protected]
Social Media Info
http://www.lifeofabastard.com/
Twitter: @LifeofaBastard1
Facebook: https://www.facebook.com/lifeofabastard/
Life of a Bastard Book Series
Vol. 1
The story & preview
Born in Spanish Harlem in 1972 to a teenage Puerto Rican mother and a black father, Javier Soto is a blemish on the face of American society. After a suspicious fire allegedly set by his mother, while his father serves time in prison, Javier and his sisters are removed from their home into foster care. This true story of Javier Soto's life takes you on the soul-stirring journey of a young boy in the custody of a brutal world.
Beginning at the Catholic Home Bureau, Javier's tale depicts the evolution of an innocent child into an enraged teenager as he battles his way through the perils of abuse, starvation and neglect. Like thousands of American children who are driven into the foster care network Javier and his siblings are repeatedly shuffled through numerous foster homes, each one less welcoming than the last. Following eventual separation from his sisters, Javier is left to continue his crusade of survival alone.
An indelible account that tells of a boy's anguish, self-loathing and an unsatisfied yearning for love that is the birthright of every child. With such little grounds for hope, how far will Javier go?
Life of a Bastard Vol. 1 published by Booklocker
ISBN: 978-1-63492-444-3
ASIN: B074DRM7BX
Available on Amazon, Kindle and other online retailers.