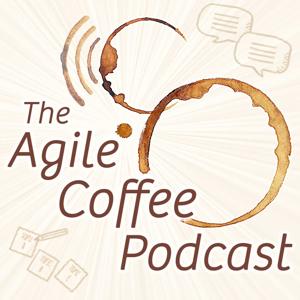 Vic (@AgileCoffee) is joined by Larry Lawhead (@LarryLawhead), Ben Rodilitz (@BenRodilitz), and Curtis Gilbert for an outdoor session recorded on December 8, 2017, at the Main Branch of the Newport Beach Public Library in the San Joaquin Hills of Newport Beach, California.
recording episode 56 of the ACP with Ben, Curtis and Larry around the table at Newport Beach Library's Main Branch in Newport Beach, CA
The Agile Coffee Podcast is a proud member of the Agile Podcast Network!
Topics from today's episode include:
* The relationship between Coaching and Agile
* A Day in the Life of an Agile Coach
* The Third Agile Value and the Contract Game
Vic will be at the Agile Open Northwest in Seattle (Feb 5-7) and the Agile Open San Diego (Feb 15 - 16). Hit him up on twitter @AgileCoffee if you'd like to chat or potentially join a podcast recording.
Links to items mentioned in this episode:
* It's Not About the Nail (video)
* John Cleese's Management Training videos - you may have to search for "The Customer is Always Dwight"
* The Contract Game from Craig Larman's LeSS training (refer to slide 15 of 88 for start of topic)
* Strategies-Needs Iceberg drawing (from Lorrainne Aguilar - see below)
* Agile Coaching: Wisdom from Practitioners edited by Michael de la Maza and Dhaval Panchal (book)
Strategies-Needs Iceberg by Lorraine Aguilar (Working Harmony)