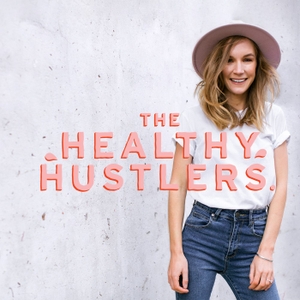 This episode is proudly brought to you by Dineamic, healthy, ready-to-go meals designed by chefs and nutritionists.
In today's healthy conversation, I'm joined by Nutritionist and Dineamic Ambassador, Alex Pendlebury.
Joining me during isolation in Melbourne, Alex chats about the importance of staying activity, how we can nourish our bodies during the cooler months, motherhood and so much more.
A familiar face in the media landscape here in Melbourne, Alex has a booming media career across an array of categories combining her knowledge and passion to become a sought after presenter.
Thanks to Dineamic for making this episode of The Healthy Hustlers Podcast possible.
To get your hands on some of Dineamic's, healthy, ready-to-go meals head to: https://www.dineamic.com.au/
Follow Alex: https://www.instagram.com/alpendlebury
Follow your host, Madelyn: https://www.instagram.com/thehealthyhustlers
Subscribe to The Healthy Hustlers website: https://www.thehealthyhustlers.com/