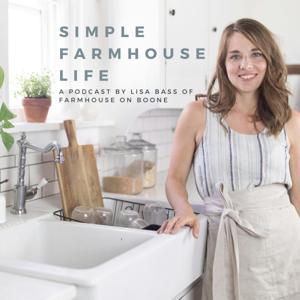 I have been wanting to talk to today's podcast guest for over a year!  Natalie Kovarik is a Nebraska ranch wife and mom who uses her voice to educate about the realities of agriculture.  Unfortunately, the public dialogue is full of misconceptions about the role and impact of agriculture on our environment and health.  Natalie is a wealth of knowledge about this complex topic, and she does a beautiful job of sharing all of the ways in which agriculture adds tremendous value to our lives.  I hope you learn as much from this conversation as I did.
In this episode, we cover:
- Why it is important to be educated about where your food comes from
- How agriculture is more diverse than you might think
- The truth behind the "grass-fed" label
- Why it's actually a good thing that a large percentage of U.S. land is used for grazing animals
RESOURCES
Sacred Cow by Diana Rodgers of Sustainable Dish
Natalie's interview with Frank Mitloehner on cattle and greenhouse gases
Clarity and Leadership for Environmental Awareness and Research at UC Davis
The Big Fat Surprise by Nina Teicholz
Interested in crafting, sharing, and monetizing your own Ag story?  Check out Natalie's online course and podcast.
CONNECT
Natalie Kovarik of Kovarik Cattle Co. | Website | Instagram | YouTube | Podcast | Pinterest | Spotify
Lisa Bass of Farmhouse on Boone | Blog | YouTube | Instagram | TikTok | Facebook | Pinterest
Join us in the Simple Farmhouse Life Facebook community!
GET MORE FROM THIS EPISODE
Watch this episode on YouTube.
View full show notes and transcript on the blog.